About the Homeopathic Centre
---
Homeopathic Centre is a uniquely established Practice, founded in 1948 by Dr Joseph von Moger, and specialising in acute and chronic illness.
We aim to empower our clients to seek a natural and safer alternative as a first choice rather than a last resort!
Homeopathy addresses all chronic and acute ailments and often produces very favorable outcomes in conditions that have previously been treated without success.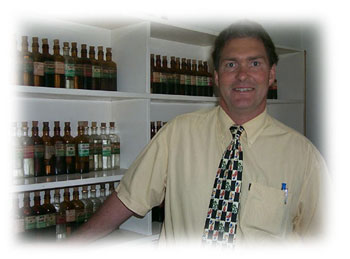 Anthony von Moger has an extensive background in Homeopathy, including working with his late father Dr. Joseph von Moger, who was in practice in Melbourne for over forty years.
Anthony is a graduate Naturopath, having studied at the Southern School of Natural Therapies, the most established natural therapies college in Victoria, and a Fellow of A.N.T.A. in both Homeopathy and Naturopathy.
His extensive knowledge and experience in prescribing assures patients of the very best in Homeopathic care.
Consultations at Homeopathic Centre are not lengthy.
We are very experienced in Homeopathic prescribing and, like Dr von Moger, Anthony von Moger does not believe that lengthy consultations are necessary, or indeed appropriate to his style of prescribing.
If you seek lengthy constitutional diagnosis, we are happy to recommend a qualified practitioner who provides this service.